Highly effective surface cleaning and active protection of the environment need no longer contradict each other. >
Permanon offers you innovative products for you and your customers. They clean and seal all surfaces effectively while protecting nature at the same time.
Our products are based on monomer silicon (Si14) which is one of the elements found most frequently on the earth. Through nanoparticular bonding to the treated interior and exterior surfaces a very resistant and extremely thin sealing is created that is sustainably dirt-repellent. UmweltNo material is removed during the cleaning process, so our products serve to maintain the value of wellness facilities & pools, vehicles, boats and yachts, airplanes, various sports equipment and many more surfaces. The life of objects and products is increased noticeably.
It is very important to us to clean and maintain your objects sustainably. But the protection of the environment and nature plays an important part for Permanon as well. The natural raw material Si14 in its basal form is 100% biologically degradable. It does not produce any residue that is detrimental to the environment.

Perfect protection for surfaces and for our environment
Chemical-free antifouling, for example, means that we don't need chemical biocides or similar additives to remove algae on boat and yacht surfaces when we apply a coating of nanoparticles. This protects our sweet and salt water reservoirs because they are not endangered in unnecessary ways. All Permanon surface protection products meet the requirements of the German Detergents and Cleaning Products Act – WRMG. Besides they meet all requirements far beyond statutory regulations.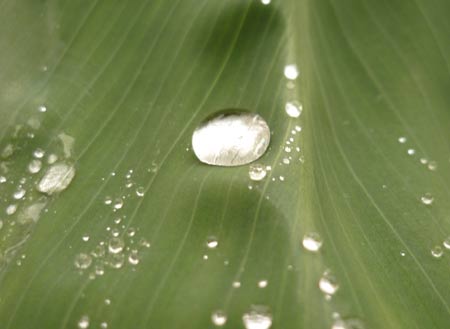 The Permanon concentrates partly contain cationic and non-ionic tensides, or they partly consist of special surface-active polymers.

The produc is easily biologically degradable according to OECD criteria. See: oecd.org

All Permanon products have been approved according to the Reach Regulation. See: de.wikipedia.org

Permanon products are sold in environmentally friendly PET bottles. The concentrates do not contain any solvents. They are neither inflammable nor toxic. We can say from our experience and knowledge that there is not impairment of activated sludge during water treatment. The biodegradability of the WASused is > 96%, so it is in accordance with all requirements of the German Detergents and Cleaning Products Act. Water hazard class: [ 1] (industrial self-classification) WGK 0: generally not a water hazard, WGK. Refer to:  gesetze-im-internet.de

You can make a valuable contribution to protecting the environment, too! 
Use and recommend Permanon. Permanon products make sense in every respect - for cleaning surfaces and sealing capillaries and for protecting nature.